Gifs Results
In NM Contemporáneo we hold a contest of gifs with the objective of introducing new artists.
Enjoy this talent show by Brenda Echeverría, Cristina Montaño, Andrea Cerisola, Manuel González, Erick Saucedo, Abril Espinoza, Sandra Basurto, Carlos Abraham and Erick Ortiz who work to give life and movement to the images of his work, presented for the first time in this virtual space.
Brenda Echeverria
Borned on July 28, 1984. She studied Arts in the Autonomous University of the State of Morelos. She has participated in various exhibitions both individual and collective, inside and outside the country. Her work is currently focused on photography and illustration.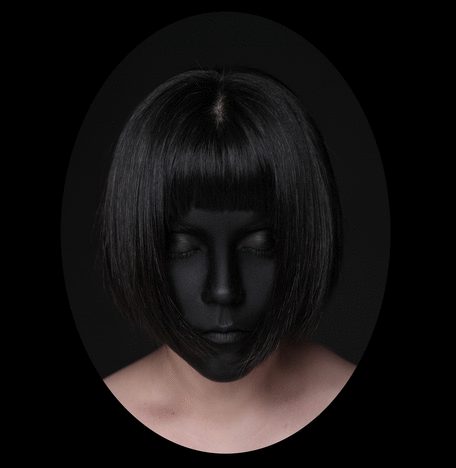 Cristina Montaño Mendoza
She is a mexican plastic artist and illustrator. She began her professional studies at the Instituto Morelense de Bellas Artes in 1997, in the human figure and watercolor workshops with the master Huascar Taborga, where she began her technical and professional development through exhibitions and contests of traditional watercolor and alternative watercolor. Graduated from the Faculty of Arts of Morelos in 2005.
It has more than 30 exhibitions, between individual and collective, in Mexico, Cuba, Argentina and Colombia. In Mexico City he has exhibited at the National Watercolor Museum in Watercolor Hall 2000, Félix Varela Santa Clara Pedagogical Gallery, Cuba, Llame-arte 2004, Student's House Do not fail if there is a beginning 2005, in Cuernavaca Morelos in Borda Garden, among many others.
Andrea Cerisola 
Manuel González
The artistic process of Manuel González is deeply influenced by the Zone of the High Mountains, Veracruz. Many of his projects are linked with the principles of Minimalism and Land Art. Through his work reveals the commitment to the material world, his works made with materials obtained in Derivatives are characterized by trying to blur the margins that separate art from the world natural.
Among its most important exhibitions are the 3rd Veracruz Art Biennial. Gallery of Contemporary Art, Xalapa Veracruz (2016); Change. The Main House, Port of Veracruz (2014), Still Life. Gallery Theater Ignacio De la Llave. Orizaba, Veracruz (2006); Indoors outdoors. Cultural Institute Poblano. Puebla, Puebla (2006), among others.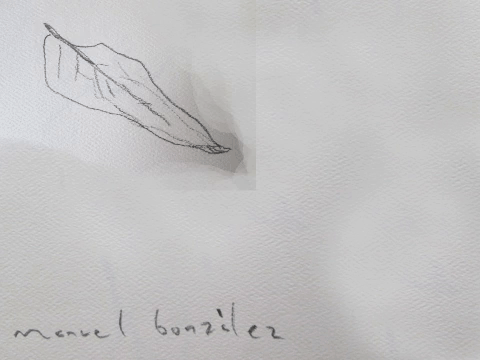 Erick Saucedo
Graduated in Visual Arts (2010-14) and Diploma in History of Mexican Art (2015-16) within the continuing education division of the Faculty of Arts and Design (Xochimilco and San Carlos Academy respectively) FAD , UNAM.
His work has been selected for different contests and exhibitions such as "Creación en Movimiento 2015-2016" Museum of the City of Querétaro, Querétaro, "Kozmic Blues. Between control / descontrol "BUAP cultural university complex, Puebla de Zaragoza, Puebla," Parameter 02 "in the Museum of Mexico City (2016)" 56-92 Encounter of an artistic generation "(2016) in the galleries of the old Academy of San Carlos. FAD- UNAM Mexico City, "HÁBITAT" in Guadalajara Jalisco (2016), SALÓN ACMENo.4, Archipelago, Mexico City (2016), among others.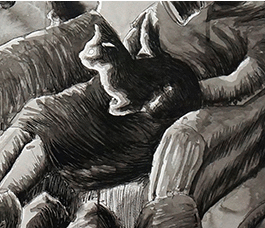 Abril Espinoza
I am an artist because I like to express my particular point of view of beauty and color, and I want other eyes to see what is important to me. It is essential to study and evolve my work, to experiment with different materials, techniques and styles, the combination of gold leaf and oil, the freedom of the spatula, the detail in eyes and mouth, for me that is a woman, a combination of delicacy and strength, freedom and color. My inspiration is love, strength, beauty, magic, equity, equality and spirituality. For me art means everything, and I believe that through the beauty of art mankind is free.
Sandra Basurto
After a while I began to take drawing courses in the academy of San Carlos and in some houses of culture where I realized how essential art was for me. As time has passed, I have continued to work on it, little by little and now, using technology I give movement to some drawings or paintings of my own, first playing, then discovering different communication possibilities, experiencing a little and now, recreating with the new technological tools.
Recently, I finished a postgraduate in art history that has allowed me to know another perspective of art and to prove that whatever it is, my being seeks to be in contact with this discipline: always carry it in me in all its forms and possibilities of existing and adapting it even to the new, to the movement, to the digital.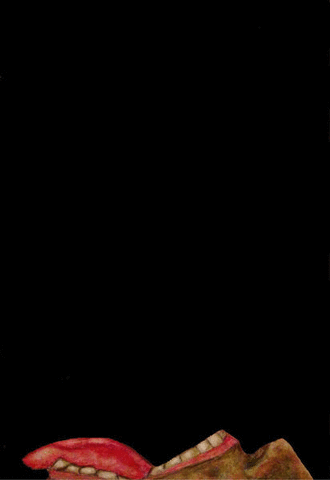 Carlos Abraham
I started with group exhibitions, going solo, participating in events like Photo September in Mexico.
I learned to print color photographs, black and white, cyanotype. One of my most representative achievements has been to exhibit collectively at the University Museum of Chopo in Mexico City in 2005, where I participated with my photographs in cyanotype, and at the Instituto Cultural Arte AC, in the city of Monterrey, My photographs are in Permanent Collection of the Museum of the City of Santiago de Querétaro, at the Art Cultural Institute of the City of Monterrey, at the CIF of the City of Puebla, and at the National Photo Library of the INAH of the City of Pachuca. I continue taking photographs , where one of my goals is to show perspectives in those seconds of the duration of the photographic shot.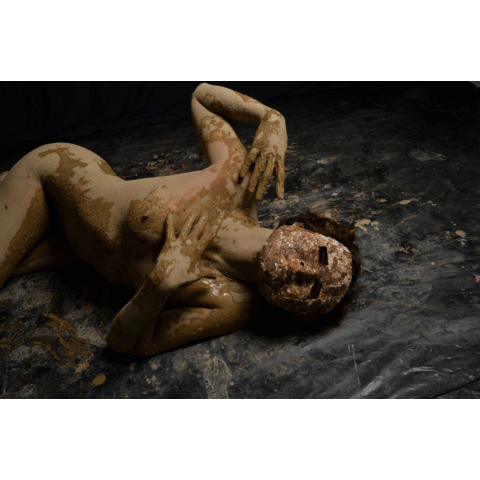 Erick Ortiz
Graduated from the Faculty of Arts of the Autonomous University of the State of Morelos (UAEM), specializing in new media.
He has given workshops on fanzine, screen printing and drawing in different spaces, such as the Angel Educational Center, the Jonacatepec Cultural Center, and in schools in the State of Morelos by CAUCE Ciudadano. He has participated in collective exhibitions, among which we can highlight "Morelos-Oaxaca Literary Graphic Encounter" at the Malitzi Cultural Center, Cuautla, Mor . "Confrontaciones", exposition of graduation of degree and in the First Biennial of the Volcanos, graphical exhibition, in Museum of the City of Cuernavaca.
In addition to participating in art and design competitions, he continues his training with workshops in sound art, multimedia, photography and cultural management. His work experience and educational development have always been linked to the area of ​​graphic and visual design, with digital and analog illustration being his main work tool. He has a penchant for graphics such as engraving and screen printing, as well as exhibitions and cultural project management.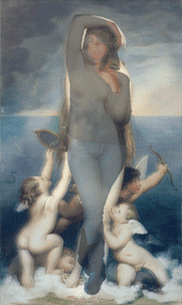 Comments
Comments